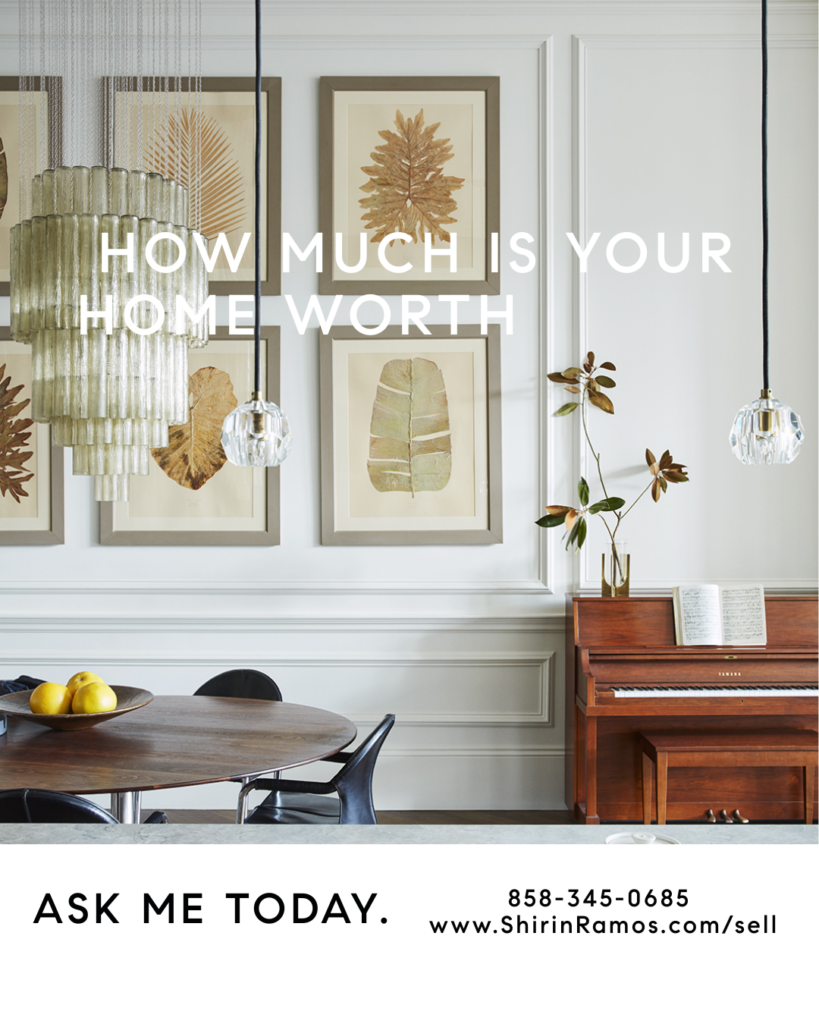 Thinking of selling your home and curious what the current market value is?
Worried about having to sell in order to buy your next home?
How do you know when it is a good time to sell?
Contact me today for a free valuation of your home.
Shirin Rezania Ramos
858-345-0685
shirin.ramos@compass.com
www.ShirinRamos.com/sell
Lic. 02033796
What Sellers in San Diego are saying about Shirin Rezania Ramos:
"Shirin is one of the absolute best real estate agents in the business. She sold our house the VERY first day it was on the market and for maximum value. She did her homework before we went on the market, priced it just right, and worked aggressively to get it sold." ~ Bret S.
"Shirin is an outstanding real estate agent. She took the challenge of selling our house while Covid-19 crisis was in place and nailed it going beyond her duties and above our expectations. In every step of the process she executed delivering always having our best interests in mind. We will no doubt ask her help again or refer to others if having real estate projects in the future." ~ Leonardo R.