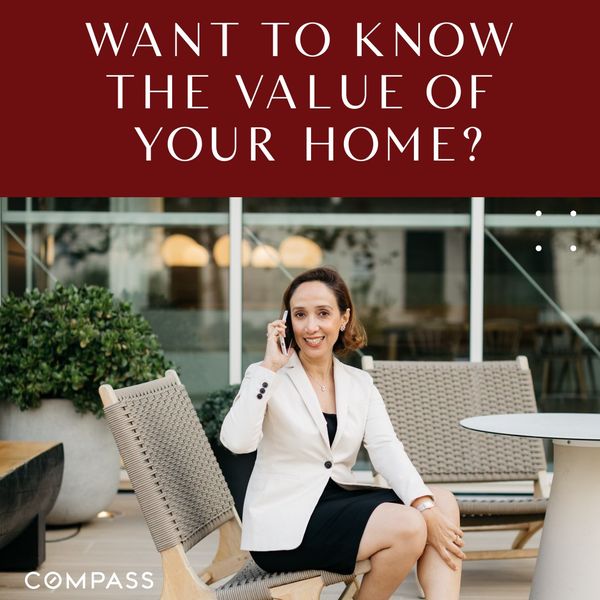 We know you have a choice…
Whether you've decided to sell your home in a hurry due to a family or job-related relocation, or just started casually contemplating the possibilities of a move to a home that better fits your lifestyle going forward, we know you have many choices of how to sell your current home. Here are some reasons why you might want have a conversation with Shirin Rezania Ramos as the first step when thinking about selling your home.
Shirin Knows The Buyers
Shirin has one of the most extensive networks of qualified, serious, and ready home buyers. In fact, an astounding 75% of her home sales are "Buyer Side" – where she brings a buyer to complete the purchase on a colleague's listing. To put it in perspective, Shirin helps an average of 3 buyers for every 1 seller she represents. And that's only counting buyers who have completed their purchases. Shirin has hundreds of buyers waiting for their turn.
Some of these buyers have been waiting for months for the right home, and are in touch with Shirin on a weekly basis. When you hire Shirin to sell your home,  her buyers will be the first to hear about it. And even if your home is not a perfect match for any of them, she will be able to leverage their feedback to help maximize your home's potential.
List your home with an agent who individually contacts qualified buyers on your behalf, and doesn't just let it sit on the MLS waiting for random buyers to find it.
Individual Attention, Team Support
Shirin is highly focused on customer experience. She tends to each of her clients individually, supported by one designated team member — the same person, not a rotating crew. All showings are done in person, to protect your property and to gather buyer feedback in real-time.
Compass Exclusive Services
Shirin has partnered with Compass, the fastest-growing Real Estate Brokerage in California. When you list your home for sale with Shirin, you'll have access to some exclusive Compass services:
Compass Concierge – get upfront cash for the cost of home improvement services, and pay only when you sell – with no interest
Bridge Loan – a simple solution to bridge the gap between the home you have and the home you want.
Get up to six months of your Bridge Loan payments fronted when you sell your home with Shirin.
Professional Network
Shirin works only with the best local professionals, who have a proven track record and share her commitment to a superb customer experience:
Photography & Videography
Staging
Title
Escrow
Trusted Lender for Buyer Cross-Qualification
Transaction Coordinator
Contractors for cleaning, painting, and minor repairs.
Fixed Commission: 2.5% Per Side
Shirin always charges every client the same low commission, to spare you the stress of negotiating with your own agent. Your home will be listed for a 5% commission, representing 2.5% for Compass (Shirin's brokerage company) and 2.5% for the Buyer's Agent.
Warning: Don't fall for "1% Listings"!
Have you seen an advertisement for a "1% Listing" from an online company? Chances are, they were only referring to the Selling Side. Every sales commission has two sides: the Selling Side and the Buying Side. So a "1% Listing" most often is really a 3.5% listing (1% Selling + 2.5% Buying Side).
Don't fall for the bait-and-switch: hire a full service, top local Realtor for only 1.5% more.
Raving Reviews
What Sellers are saying about Shirin Rezania Ramos:
"Shirin is one of the absolute best real estate agents in the business. She sold our house the VERY first day it was on the market and for maximum value. She did her homework before we went on the market, priced it just right, and worked aggressively to get it sold." ~ Bret S.
"Shirin is an outstanding real estate agent. She took the challenge of selling our house while Covid-19 crisis was in place and nailed it going beyond her duties and above our expectations. In every step of the process she executed delivering always having our best interests in mind. We will no doubt ask her help again or refer to others if having real estate projects in the future." ~ Leonardo R.
Get a Personalized Valuation of Your Home Now!
Contact me to find out what your home could sell for! (858) 345-0685 Or simply click here.
If you'd like to know how much your home is worth click here.
Shirin Rezania Ramos | 858.345.0685 | www.shirinramos.com | Compass, DRE 0203379