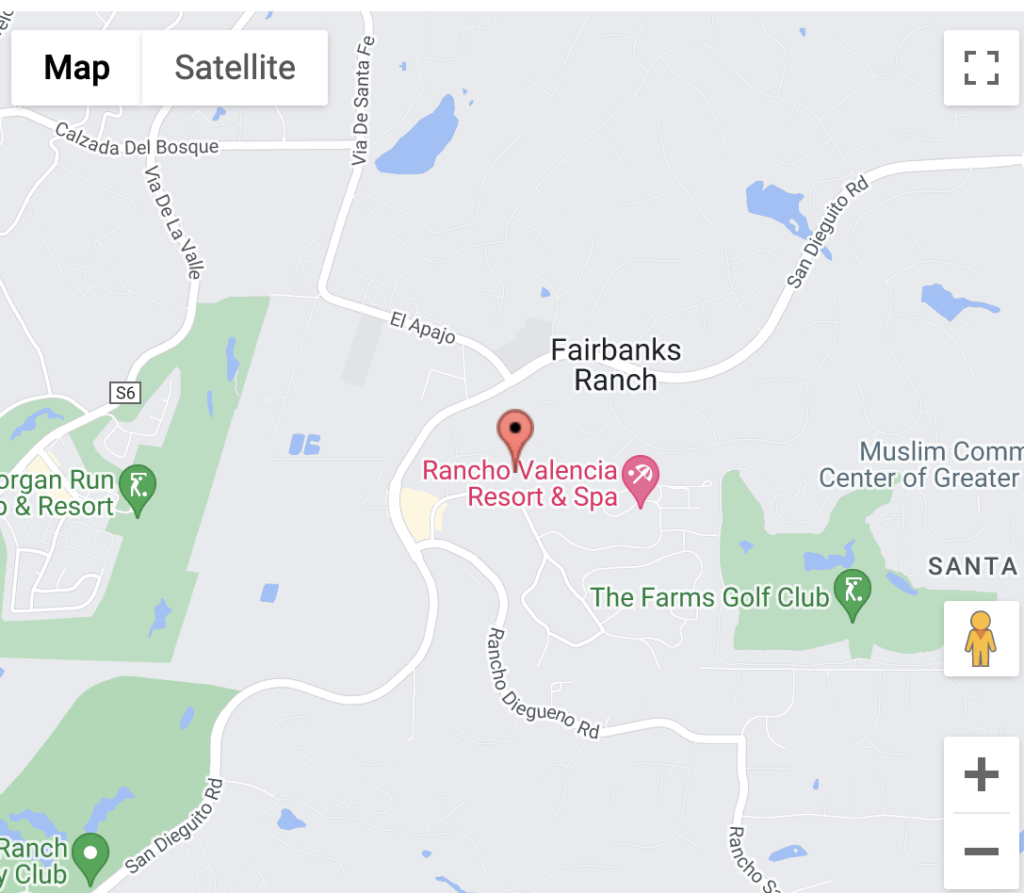 Del Rayo Estates is a community of 23 homes in the Rancho Santa Fe area of San Diego. These homes were developed in the 1990's. Del Rayo Estates is located north of the Rancho Valencia Resort and Spa and east of San Dieguito Road. Some homes in Del Rayo Estates have Pacific Ocean "peek" views and some have hillside and/or views of the Del Mar Country Club. Shopping and dining are a short drive from Del Rayo Estates at Del Rayo Village. The beaches of Del Mar are less than 5 miles from Del Rayo Estates.
Homes in Del Rayo Estates range in size from to 5,600 to 21,477 square feet and have 4-9 bedrooms. Lot sizes can be as large as 9.3 acres. Homes in Del Rayo Estates start at $7M.
Want to be notified when a home becomes available in this neighborhood? Click here.
Want to sell your home in Del Rayo Estates? Click here.
Shirin Rezania Ramos | 858.345.0685 | www.shirinramos.com | Compass, DRE 0203379