Pending sales up 9%, Sold up 31%, and Inventory down 45%. NOW is a perfect time for you to sell!
Low supply + high demand = Higher price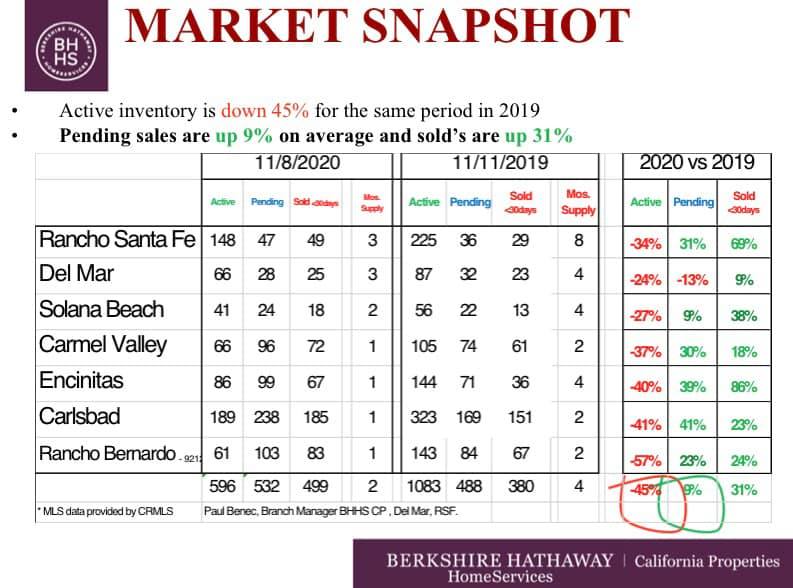 Interest from Buyers so high that the selling process can be overwhelming for Sellers. You need an experienced Realtor to ensure you don't make costly mistakes that would prevent you from maximizing your proceeds. Call me today to discuss your selling strategy!
858-345-0685
Shirin Ramos Group
858-345-0685 | www.shirinramos.com/sell | Compass | Lic. 02033796